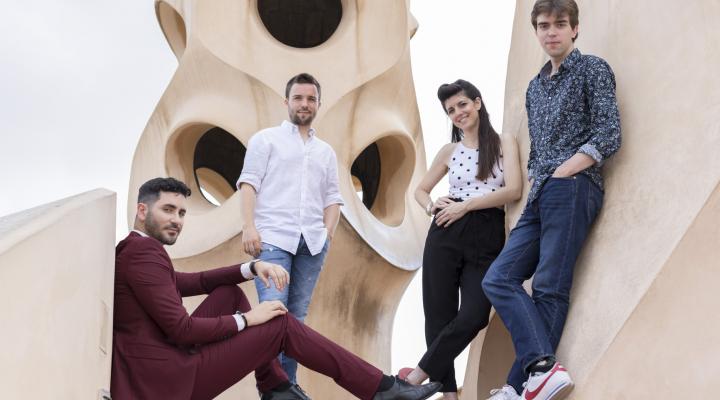 Residencies for musicians
A programme of excellence that offers a platform for young musical talents in our country so that they can show all their versatility, either alone or in collaboration with other musicians, and at the same time contribute to the projection of their career.
We promote the career of young performers who excel and we offer a season of concerts in La Pedrera
The two pillars that define the project are the work residentials for creating new programmes in collaboration with other performers and the concerts offered to the public at La Pedrera. 
This platform allows the resident performer to present all their versatility, both with solo recitals and through different types of training, it encourages the extension of repertoires and, at the same time, contributes to the outward projection of their career, while retaining the local audience towards their artistic proposal. And the composer will explore new instruments and work together with young musicians to create the three pieces they are responsible for. 
2019 - 2020 season
This season, the careful selection of the most talented young performers in the current Catalan scene has included both those who are linked to stable programmes in the country, as well as those who are living abroad, either completing their studies or already enrolled in the professional world, and also to the most important graduates of the ESMUC. Out of all, artistic talent was valued and the potential to pursue an outstanding career, both at home and abroad, and also especially the contribution that the Musical residentials programme can make to professional growth.
For the 2019-2020 season, 38 candidates have been evaluated, and among the 13 finalists, the residents chosen have been the pianist Albert Cano Smit, the clarinetist Miquel Ramos and the countertenor Víctor Jimenez, with many different training courses and current professionals.  
The resident composer, a young man with already recognised talent and an ascending career, Raquel García-Tomás, is characterised by her versatility in composition for various instruments and vocals.