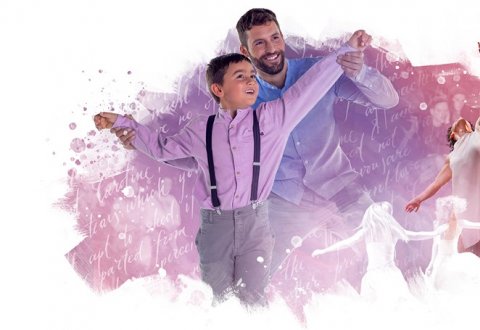 Culture
Bringing culture and heritage close to society
We do this by promoting young artists, fostering open culture, contributing towards a society with critical thinking skills and sharing cultural heritage.
We help artists and young people to develop their creative talent
We support culture for all
Exhibitions
The exhibition hall at La Pedrera is located on the building's main floor, the former residence of the Milà family. Ever since it was opened, exhibitions of a range of artists and artistic movements have been held there, making this facility a cultural benchmark in the city of Barcelona.
Know more
Family activities
The foundation invites you and the family to take part in its weekend programme of educational and leisure activities, in which the main features are art, literature, architecture and music.
Know more
We help to build a society with the capacity for critical thinking
We share cultural heritage with society
La Pedrera - Casa Milà
La Pedrera is the headquarters and main facility managed by the Catalunya La Pedrera Foundation. The building is the peak of Antoni Gaudí's oeuvre, where all his knowledge was concentrated in its purest and most coherent form. 
Know more
Món Sant Benet
Món Sant Benet is an extraordinarily singular cultural, tourism and leisure project. It has become a unique destination, with a mediaeval monastery just a few metres from an innovative international cooking research centre. All of this in a peerless natural setting.
Know more
Impact
253,057
People
have seen the exhibitions