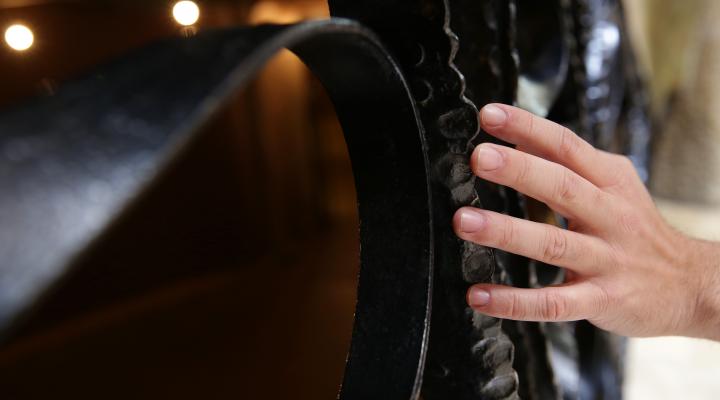 Who we are
The Catalunya La Pedrera Foundation is pleased to tackle the challenge of reinventing itself to create socially-conscious activities that contribute to transform society.
The Catalunya La Pedrera Foundation was founded on January 1st 2013 to respond to a new social reality with a new vision. Our surroundings change, greater social consciousness arises, and new needs and ambitions emerge.
That is why we strive to reinvent ourselves, without losing the essence of what we are: a Foundation that aims for ethics and innovation, believes in proximity and dynamism, and seeks to transform our dedication to the Catalan region and its people into action. This means doing different things, and above all, doing them differently, while guaranteeing that we are also a financially sustainable entity.
We are new and want to be unique. Because we serve a country that is also unique thanks to the richness of its natural heritage, the creativity of its culture and the generosity and solidarity of its people. Our mission is to work proactively for the development and social transformation of Catalonia, helping whoever needs us, including entrepreneurs, those who work for the future and those who create new ideas. The La Pedrera building, which has been declared a UNESCO Human Heritage Site, is the headquarters and beacon of the Foundation.
From Barcelona's Passeig de Gràcia, it lights up the five main working areas:
         Social promotion
         Culture
         Territory and environment
         Knowledge and research
         Diet and nutrition
However, the Foundation's transformative actions extend intensively all around Catalonia in our cultural and environmental facilities like Món Sant Benet, Món Natura Pirineus and Món Natura Delta, as well as in our Social Spaces, the Network of Social-Healthcare Centres and the natural spaces we manage. We are heading to a future brimming with challenges, yet with the solidity of a job well done and the complicity of everyone who is part of this new project.
The Catalunya La Pedrera Foundation, which was created to adapt La Caixa d'Estalvis de Catalunya, Tarragona i Manresa to Law 9/2012 dated 25th of July 2012, amending the recast text of the Law on Savings Banks of Catalonia, is governed and administered by its Board of Trustees, as stipulated by its by-laws. The Foundation is registered in the Registry of Foundations of the government of Catalonia with number 2,756 based on the decision issued by the Directorate General of Law and Legal Entities dated 23 th ofJanuary 2013.
The President of the Foundation is Germán Ramón-Cortés, and the General Director is Marta Lacambra Puig.