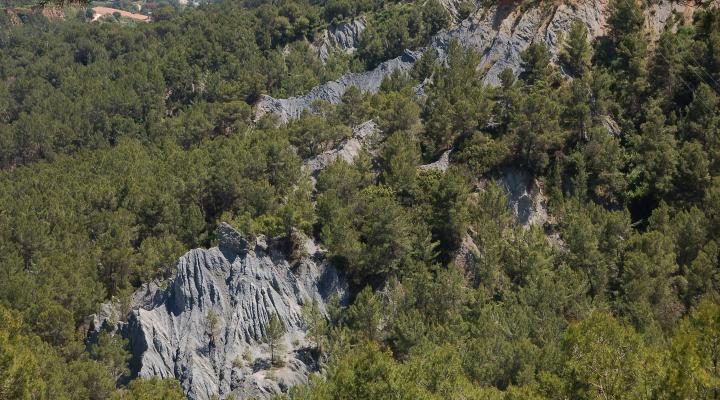 Forests of Can Roca Els Blaus
With Montserrat as the background and on the edge of the Sierra de Rubió, we find this small area of typically Mediterranean landscape. Forests of white pine and ancient olive and carob cultivations surround the main value of this reserve: its geological heritage.
ALL THE SPACES IN THE NETWORK
The task of the Foundation
The natural space was acquired by the Foundation in order to preserve its natural and landscape values.
Work has been done to find out in depth about the natural values of the property and a management plan has been elaborated that includes all the aspects that must be developed in the short and medium term.
Adaptation and maintenance of the space for public use
Signposting of itineraries. Enable leisure and parking area.