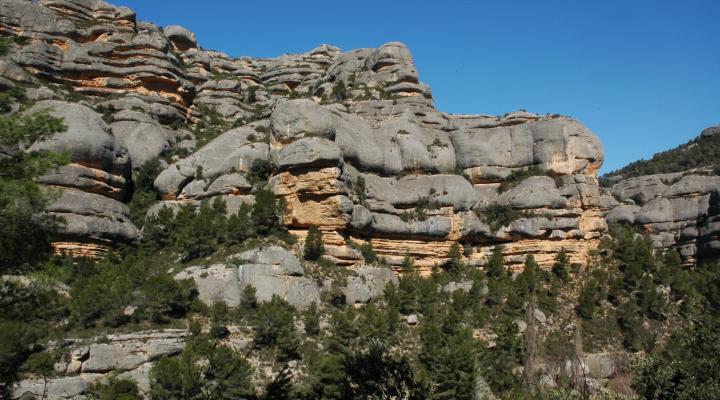 Fraguerau gorge
In the heart of the Montsant mountain range, a quintessential kingdom of rock, a river, which shares its name with the mountain range, offers an exceptional landscape, both in terms of aesthetics and in content. In the Fraguerau gorge, the human footprint, as a result of the need to pluck wealth from a rough terrain and a reflection of its spirituality, is integrated into surprisingly diverse and attractive nature. An oasis nestled between cliffs, where time seems to have stopped.
ALL THE SPACES IN THE NETWORK
Specialities of the area
"Orelletes" (sweet, flattened round pastry treat).
Lamb sausage.
DO Priorat wines.
Sausages and other pork products.
Oil.
Milk and dairy products.