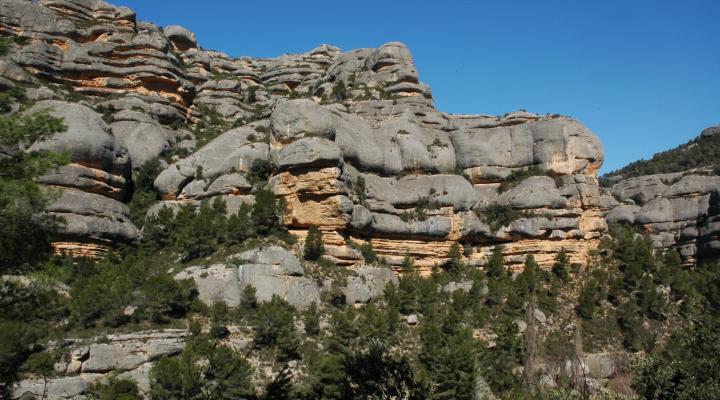 Fraguerau gorge
In the heart of the Montsant mountain range, a quintessential kingdom of rock, a river, which shares its name with the mountain range, offers an exceptional landscape, both in terms of aesthetics and in content. In the Fraguerau gorge, the human footprint, as a result of the need to pluck wealth from a rough terrain and a reflection of its spirituality, is integrated into surprisingly diverse and attractive nature. An oasis nestled between cliffs, where time seems to have stopped.
ALL THE SPACES IN THE NETWORK
The task of the Foundation
The natural space was acquired by the Foundation in order to preserve its natural and landscape values.
Work has been done to find out in depth about the natural values of the property and a management plan has been elaborated that includes all the aspects that must be developed in the short and medium term.
Adaptation and maintenance of the space for public use
Signposting of itineraries.
Recovery and conditioning of roads.
Biodiversity
Declaration of Wildlife Refuge. Creation of favourable conditions for the Bonelli's Eagle.
Habitat management
Forests:
Drafting of a technical plan for forest management and improvement.