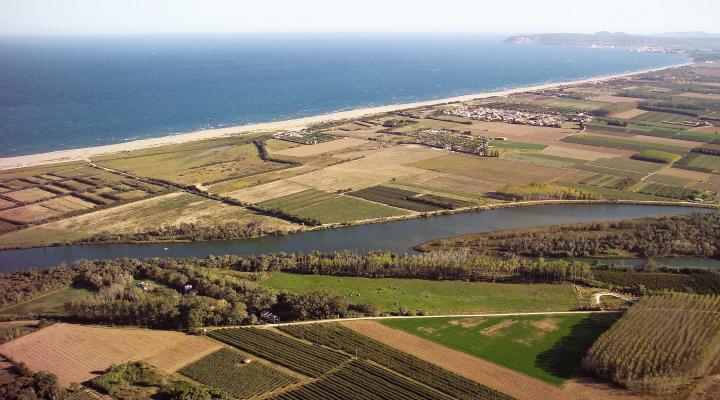 Mig de Dos Rius
Landscape mosaic on the Empordà plane and biodiversity reserve, Mig de Dos Rius (Between Two Rivers) offers a place where nature can be enjoyed and observed. The waters from the Fluvià River, which is omnipresent and serves as the backbone and soul of the space, accompany visitors until they reach the Mediterranean.
ALL THE SPACES IN THE NETWORK
How can I get there?
To get there from Sant Pere Pescador, take Carrer de Sant Sebastià heading towards Castelló d'Empúries (GIV-6216), and just before leaving town turn right on Carrer del Joncar. This road leads to a dirt path which follows the left bank of the Fluvià River and reaches the car park for the natural space.
Tips for visiting
Bring warm clothes, sun protection, sunglasses, a hat / cap, water, comfortable footwear and walking clothes.
It is recommended you bring binoculars and guides for the observation of flora and fauna.
The movement of vehicles off roads and tracks is prohibited.
Do not go off the marked paths.
Wild camping is not allowed.
Fire is forbidden.
Take your rubbish away with you.
It is not advisable to step on the pasture meadows due to the fragility of the vegetation.
 
Where can I eat?
There is a range of restaurants and bars in Sant Pere Pescador.
Where can I sleep?
There is a range of restaurants and bars in Sant Pere Pescador.
Other information of interest