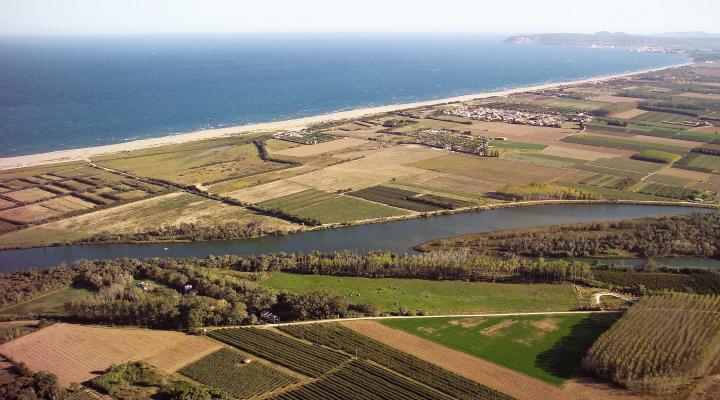 Mig de Dos Rius
Landscape mosaic on the Empordà plane and biodiversity reserve, Mig de Dos Rius (Between Two Rivers) offers a place where nature can be enjoyed and observed. The waters from the Fluvià River, which is omnipresent and serves as the backbone and soul of the space, accompany visitors until they reach the Mediterranean.
ALL THE SPACES IN THE NETWORK
The task of the Foundation
The natural space was acquired by the Foundation in order to preserve its natural and landscape values.
Work has been done to find out in depth about the natural values of the property and a management plan has been elaborated that includes all the aspects that must be developed in the short and medium term.
Adaptation and maintenance of the space for public use
Signposting of itineraries.
Enable leisure and parking area.
Setting up lookout points, footbridges and observation points.
Biodiversity
Declaration of Wildlife Refuge.
Reintroducing the Eurasian otter.
Habitat management
Meadows and pastures:
Development of a set of measures to promote meadows and pastures.