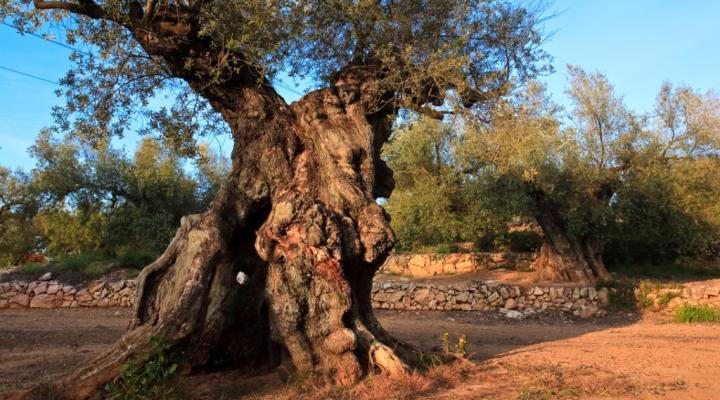 Millennial olive trees of the Arion
The Arion offers a humanised landscape where time seems to have stopped for hundreds of years. Only the phenomenal perimeter of the trunks of olive trees and their twisted shapes confirm that this has not been the case. Some specimens were planted during the Middle Ages, and they continue in their place unperturbed, as if nothing had happened.
ALL THE SPACES IN THE NETWORK
Specialities of the area
Olive oil and derivatives.
Citrus fruits.
Rice.
"Cóc de maçanes" (apple poundcake).
Angel hair pastries.
Mediterranean fish and seafood.