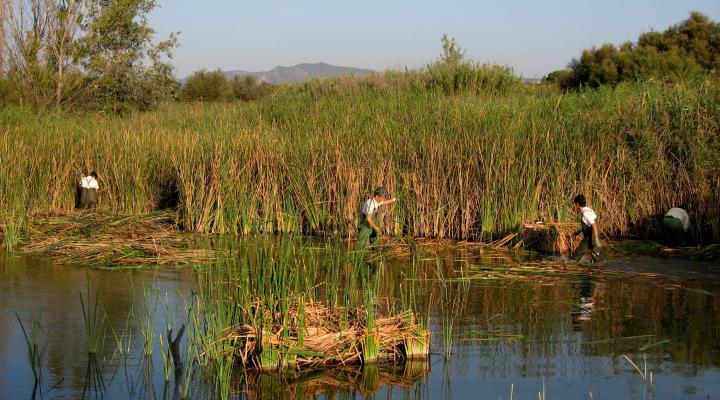 Sebes Reserves
The Ebro, the most imposing of the Catalan rivers, exposes much of its potential around Flix. On the one hand, there is the overwhelming landscape of the meander, carved patiently over thousands of years, and on the other, there is the Sebes wet space, bursting with green and life, serenity and vitality.
ALL THE SPACES IN THE NETWORK
Specialities of the area
Oil.
Olives.
Wine.
Mistela.
Cheeses (brocade and others).
Sweet fruit (cherries and peaches).
Honey.
Angel hair pastries.
"Baldanes" (black puddings).
Rasquera goat.
"La Clotxa" (traditional dish of bread stuffed with fish and roasted vegetables).