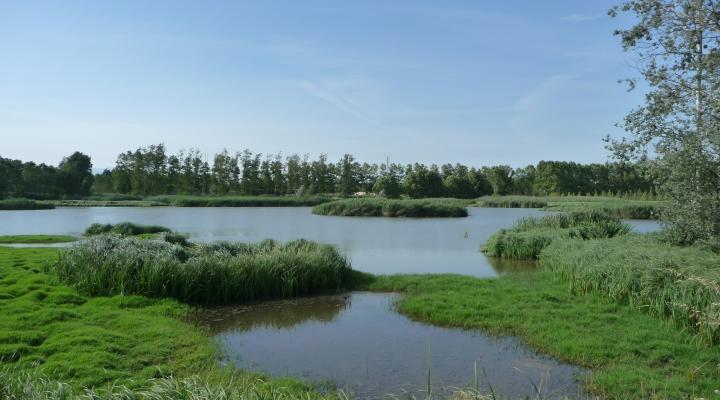 Sils lake
The Sils lake, located in the region of La Selva, is a protected natural space with special interest due to its habitats of temporary flood. A unique ecosystem that is home to the main catalan population of the European pond turtle.
ALL THE SPACES IN THE NETWORK
Geologia
Sils es troba la depressió de la Selva, una plana que és la continuació cap al Nord-Est de la fossa tectònica del Vallès, i que es troba delimitada per les Guilleries a l'Oest, la serralada de La Selva marítima al Sud-Est i les Gavarres a l'Est i al Nord-Est. Al Sud està separada de la fossa del Vallès pel bloc lleugerament elevat de Maçanet.  En conjunt, és una zona deprimida que queda encaixada entre les serralades Litoral i Prelitoral dels massisos Catalànids, que van enfonsar la conca durant la distensió tectònica que afectà al marge occidental de la Mediterrània des del començament del Neògen (fa uns 23 milions d'anys). 
La fossa de la Selva està separada d'aquests massissos per gran falles,  unes de direcció ENE-OSO que són la continuació de les que limiten amb la fossa del Vallès i actuen juntament amb un altre sistema de fractures NO-SE, que constitueixen el límit Sud.
Els materials que afloren a la zona de Sils, estan compostos per materials detrítics de rebliment de la fossa de la Selva, i són materials d'edat neògena i quaternària que van ser aportats pels fluxos fluviotorrencials provinents dels massissos que l'encerclen.
Finalment, destacar que als límits de la conca i associats a les falles anteriors, hi ha nombroses manifestacions volcàniques, que van ser especialment intenses durant el Pliocè (fa de 3 a 5 milions d'anys). Es poden destacar els volcans de Caldes de Malavella, l'Esparra, Riudarenes, Sils,  Maçanet de la Selva, Vidreres i la Crosa de Sant Dalmai.