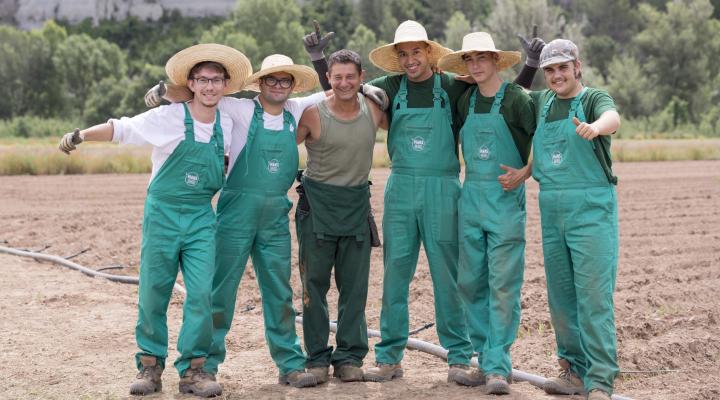 Youth integration
We offer a social and labour integration programme for young people that places them in a real working environment, where they are provided with the resources they need to move forward with their lives.
The main characteristic of the MANS model is that young people join a real and very demanding working environment, one that is not at all paternalistic. Working at MANS provides valuable experience for their CVs.
MANS
We offer several possibilities for professional development. At the vegetable gardens, the work involves agricultural labour. The MANS logistics centre offers jobs as a supply chain operator, storekeeper, administrative assistant and driver. The working day is agreed on to ensure that the young people involved can combine work with their studies, which we encourage them to follow. 
Young people acquire characteristics related to responsibility, hard work and teamwork. The work is demanding, both in terms of quality and productivity, as the end products are sold on an equal basis with competitors on the free market.
Integration programme for young people
We support young people and prepare them so they have more options on the labour market, encouraging them to return to education.
After acquiring the basic skills they need for the job, we accompany them in their search for a job in a standard company. We do this in collaboration with employment services at related city and town halls, while carrying out active searches in the companies in each region, especially those related to the food sector.