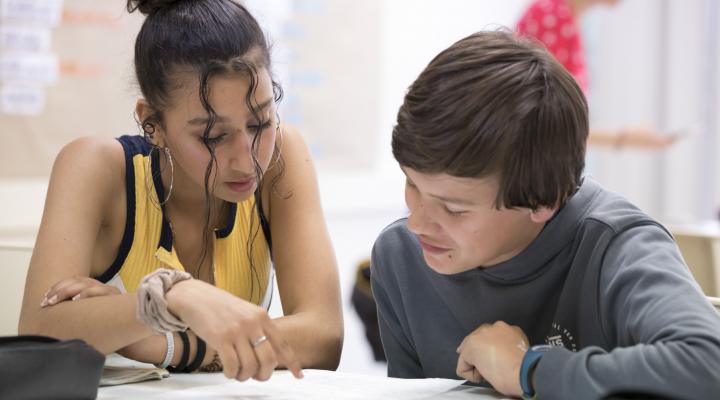 Educational Mentoring Programme (PAE)
We offer extracurricular support for children and teenagers that enables them to achieve academic and personal success. As they acquire study and learning strategies, we also facilitate their emotional and creative development. We provide them with tools that promote their self-confidence to improve their academic results and social skills.
Programme
We provide a professional educational team to accompany academically and emotionally high school students:
We provide strategies to better organize and plan your study time.

We help to resolve doubts and reinforce learning in the subjects where they have more difficulties.
The ultimate goal is to stimulate and grow their self-confidence and autonomy to learn more and better at a stage of high academic demand.
We offer:
45 'monthly individual tutoring where we will provide personalized guidance and strategies to optimize study time and to learn how to minimize and manage stress.

Thematic spaces (mathematics, science and languages) two afternoons a week from 1:30 am where to help them solve doubts and reinforce learning of the subjects in small groups (maximum 6 participants) by a specialized educator.

Study space (optional), to study in a quiet space with an Internet connection, before the thematic spaces (from 4.30 pm).

Monthly specific skills workshops to learn techniques and strategies to improve performance: study techniques to prepare for exams, resources to improve concentration, plan research work, etc.
Days and schedule
Individual mentoring: one afternoon a month, between 4.30 pm and 5.30 pm.

Thematic space: Monday to Thursday, from 5.30 pm to 7 pm.

Schedule will be provided for students to choose the day preference for tutoring and the two afternoons of themed space where they want to participate. We want to offer flexibility and adjust to the needs, interests and availability of participants.
Monthly fee
Registration: 25 €
Monthly fee: € 75
Social Spaces where it takes place