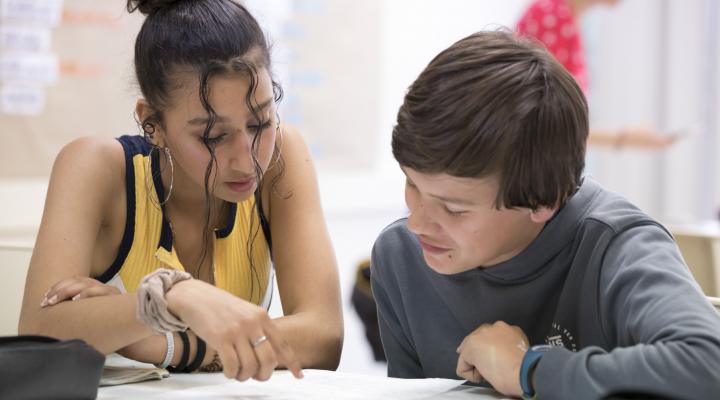 Educational Mentoring Programme (PAE)
We offer extracurricular support for children and teenagers that enables them to achieve academic and personal success. As they acquire study and learning strategies, we also facilitate their emotional and creative development. We provide them with tools that promote their self-confidence to improve their academic results and social skills.
Face-to-face PAE for Primary and Secondary students
Time and space after school or institute to do homework with the support of an educational team
In stable coexistence groups with a permanent and referent educator and a team of volunteers assigned to each group.
With the incorporation of protocols and safety and hygiene measures for the protection of participants and the team of educators (following the current COVID-19 prevention regulations).
With ease and resources to continue offering the remote service in situations of confinement (individual or group) and in cases of temporary restrictions on face-to-face activities.
We offer: 
Strategies and resources for children and adolescents both to better organize their study time and progressively achieve more autonomy and self-management in their learning, and to gain in self-confidence and emotional well-being.
Reinforcement of science study and learning strategies through complementary activities (especially for ESO participants).
Support for the educational work of families by offering regular workshops (face-to-face and / or online) to help and guide mothers and fathers in the emotional and educational support of their children.
Days and timetable
Two afternoons a week from 5pm to 7pm to choose from the following schedules:
Monday and Wednesday
Tuesday and Thursday
Wednesday and Friday
Monthly price
Registration 25€ 
Monthly fee:
Primary 40 € | € 37 for the second child registered (€ 2.20 / hour)
ESO 45 € | € 42 for the second child registered (€ 2.50 / hour)
Social Spaces where it takes place