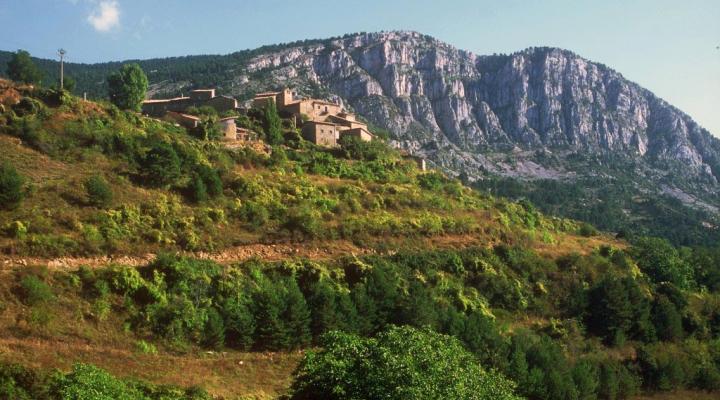 Alinyà Mountain
A great setting and refuge for emblematic species such as the chamois or the wood grouse, the Alinyà Mountain Nature Space is located in the Catalan Pre-Pyrenees, the only region in Europe where you can see with ease the four species of vultures that live on the Old Continent: Common Vulture, Bearded Vulture, Black Vulture and the Egyptian Vulture.
ALL THE SPACES IN THE NETWORK
Specialities of the area
​​​​​​
Potatoes from the buffet.
Lamb.
Varieties of sausages.
Artisan cheeses.
Dairy products.
Honey.
Game meat dishes.
Vegetables.
Mushrooms.
All these specialties and many more can be found in La Rectoria*, the shop in the Alinyà valley.
*Shop included in the Gastroteca.cat website, the showcase for local gastronomy and food products.