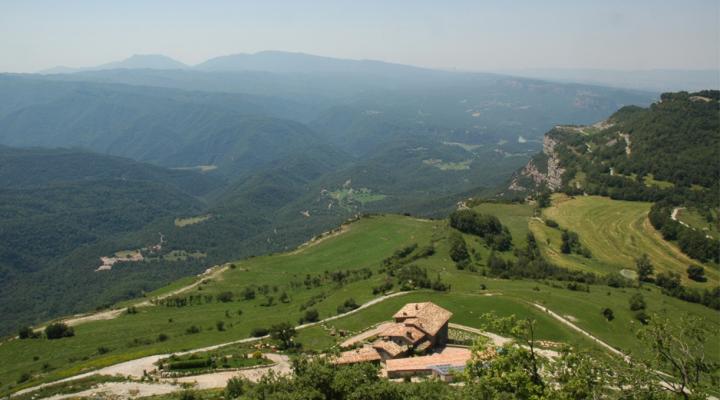 Cliffs of l'Avenc de Tavertet
Taking off over the Sau valley and the Osona plain, the Tavertet cliffs rise imposingly, offering a privileged viewpoint and, at the same time, preserving the landscapes of the plateaus. Not surprisingly, this sparsely populated territory offers a perfect balance between natural and cultural values.
ALL THE SPACES IN THE NETWORK
Specialities of the area
Sausages and other pork products.
Potatoes from Osona's buffet.
Organic beef
Vigatana onion.
Artisan cheeses.
Chestnuts.
"Currutacos" (traditional Easter biscuits, in various forms made with flour, lard, vanilla and lemon).
Truffle.
Cheese varieties.
Mushrooms.