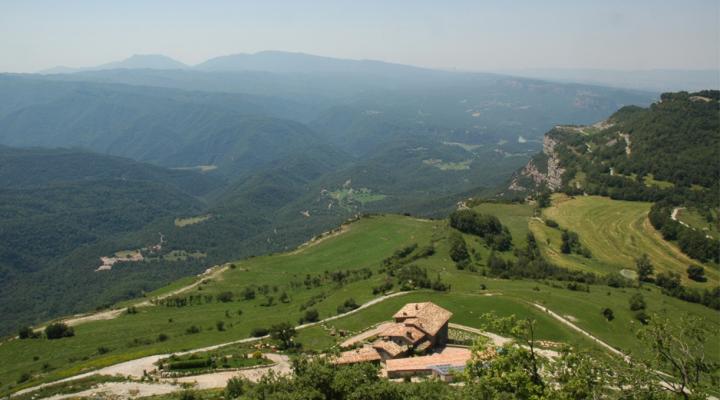 Cliffs of l'Avenc de Tavertet
Taking off over the Sau valley and the Osona plain, the Tavertet cliffs rise imposingly, offering a privileged viewpoint and, at the same time, preserving the landscapes of the plateaus. Not surprisingly, this sparsely populated territory offers a perfect balance between natural and cultural values.
ALL THE SPACES IN THE NETWORK
Data on the space
Name: Espai Natura Cingles de l'Avenc de Tavertet
Year of acquisition: 2007
Surface area: 253 hectares are owned and 65 are managed in agreement with l'Avenc SL
Location: Tavertet (Osona)
GPS coordinates: E02º26'31.02'' N42º00'18.72''
Protection figures:
Space included in the Collsacabra Space of Natural Interest
Space included in the Natura 2000 Network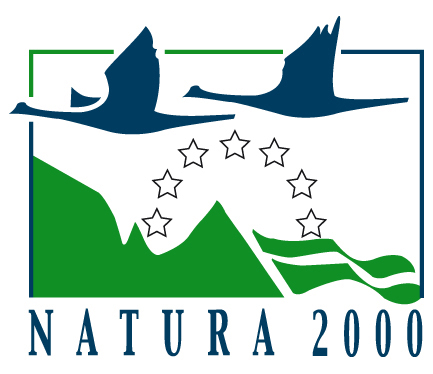 Type of management: own and in agreement with l'Avenc SL
Tips for visiting
Bring warm clothes, sun protection, sunglasses, a hat / cap, water, comfortable footwear and walking clothes.
It is recommended you bring binoculars and guides for the observation of flora and fauna.
It is prohibited to drive vehicles off roads and tracks, or to park on the grass or fields.
Wild camping is not allowed.
Fire is forbidden.
Take your rubbish away with you.
To enjoy the landscape it is recommended you leave your car in Tavertet, in the underground car park in l'Avenc or in Rajols, and do the routes on foot.
Dogs need to be kept on leads because there are free grazing animals. 
Where can I eat?
Home cooking in the villages of Tavertet, Rupit, Cantonigròs and l'Esquirol
Where can I sleep?
Mas de l'Avenc. Tel. 93 744 71 77
Els cingles. Tel. 629 082 099
L'Alzina. Tel. 618 810 727
El Jufré. Tel. 93 856 51 67
El Quintà. Tel. 676 821 671
La Torre de la Vall. Tel. 609 375 259
Can Nogué. Tel. 629 082 099
Other information of interest