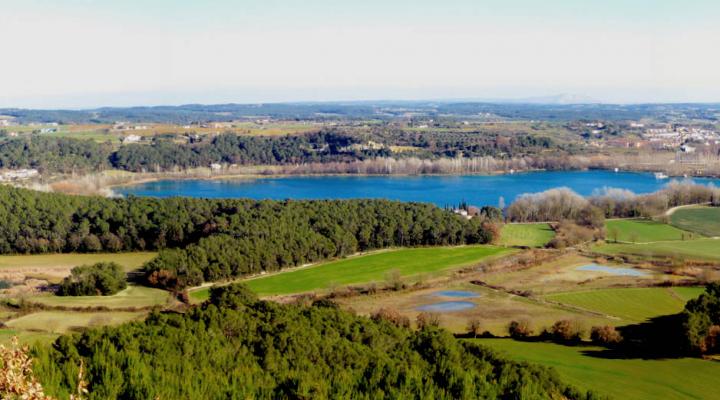 Can Morgat lagoons
Next to the Banyoles lake, the emblematic landscape of inland Catalonia and a place of reference for scholars in the humid environment, a group of lagoons has been reborn in the Can Morgat plain. The aquatic life has now returned to this area where long ago the hand of man decided to strip it; a step forward in recovering a landscape that enjoys huge popular appreciation.
ALL THE SPACES IN THE NETWORK
The task of the Foundation
The natural space was acquired by the Foundation in order to preserve its natural and landscape values.
Work is being done to find out in depth about the natural values of the property and a management plan is being elaborated that includes all the aspects that must be developed in the short and medium term.
Adaptation and maintenance of the space for public use
Signposting of itineraries.
Enable lookouts and observation points.
Biodiversity
Re-introduction of the white stork.
Cataloguing of bat populations.
Habitat management
Wet areas:
creation of the Can Morgat lagoons.