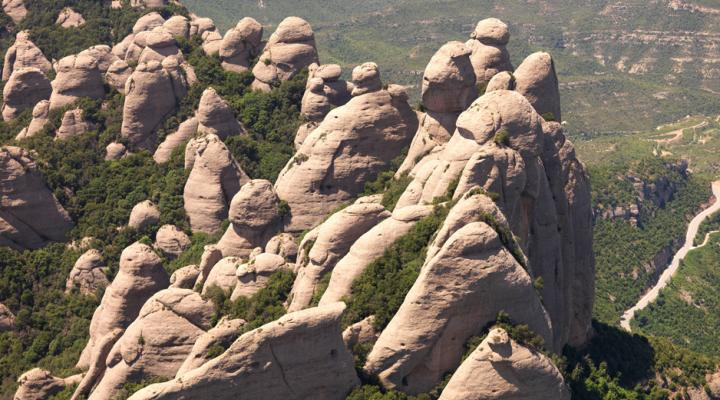 Montserrat-Coll de Can Maçana
Located in the town of Bruc and within the Mountain of Montserrat Nature Park, this space occupies almost 7% of the nature park and is the main access point to the trails and rocky peaks in this lesser-known part of Montserrat, where the monoliths and vertical forms create a unique, awe-inspiring labyrinth. 
ALL THE SPACES IN THE NETWORK
Specialities of the area
Sausages and other pork products.
Ecological beef and goat meat.
Artisan cheeses.
Oil.
Honey.
Artisan beer.
Carquinyolis (biscotti).