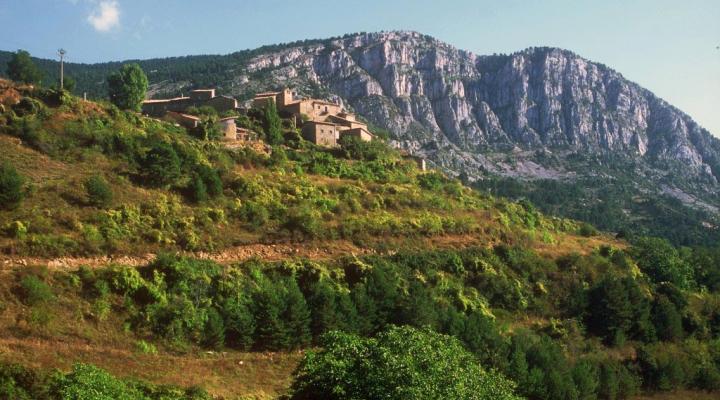 Alinyà Mountain
A great setting and refuge for emblematic species such as the chamois or the wood grouse, the Alinyà Mountain Nature Space is located in the Catalan Pre-Pyrenees, the only region in Europe where you can see with ease the four species of vultures that live on the Old Continent: Common Vulture, Bearded Vulture, Black Vulture and the Egyptian Vulture.
ALL THE SPACES IN THE NETWORK
Fauna and Flora
The great geographical biodiversity, the geographical features, the marked altitudinal variation and the diversity of the actions of man on the environment.
In the forests you will find interesting species such as the wood grouse, the roe deer and the woodpecker; Hares, rabbits and foxes live in the meadows and scrubs; The rocky places are home to chamois and moles; in the cliffs the great birds of prey nest and breed; the rivers include the native trout and the otter, and the ponds and marshes are home to the Pyrenean newt and the common frog.
The floristic richness of the Alinyà valley is remarkable; Studies carried out by the Catalan Institution of Natural History have identified more than 1,000 taxa of vascular plants, including species and subspecies.
There are a number of reasons that justify this floristic richness: the geographical location, marked altitudinal variation, and the calcareous nature of the substrate. In addition, there is a great diversity of habitats linked to azonal environments, such as aquatic, rocky, arvense and anthropogenic.