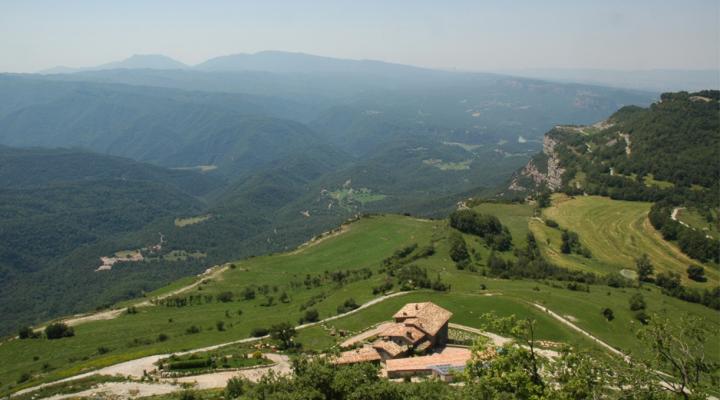 Cliffs of l'Avenc de Tavertet
Taking off over the Sau valley and the Osona plain, the Tavertet cliffs rise imposingly, offering a privileged viewpoint and, at the same time, preserving the landscapes of the plateaus. Not surprisingly, this sparsely populated territory offers a perfect balance between natural and cultural values.
ALL THE SPACES IN THE NETWORK
The task of the Foundation
The natural space was acquired by the Foundation in order to preserve its natural and landscape values.
Work has been done to find out in depth about the natural values of the property and a management plan has been elaborated that includes all the aspects that must be developed in the short and medium term.
Adaptation and maintenance of the space for public use
Signposting of itineraries.
Enable rest areas, viewpoints and car parks.
Restoration of forest fountains and tracks.

 
Habitat management
Forests:
Drafting of a technical plan for forest management and improvement.

Meadows and pastures:
Development of a set of measures to promote meadows and pastures.