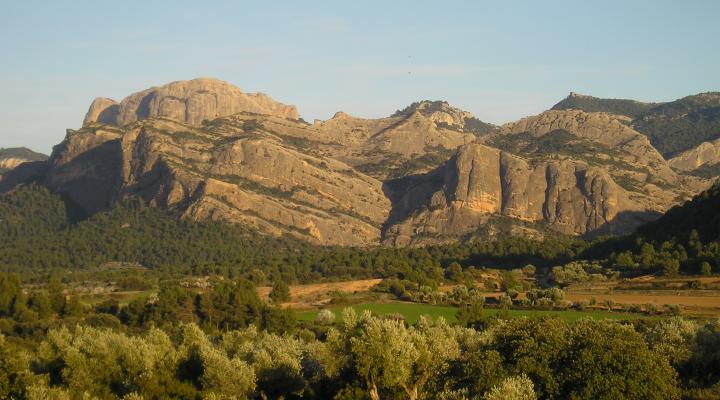 Port d'Arnes
Abrupt labyrinth of forest and rock around the wonderful gorge of the Straits of Arnes, one of the most beautiful places in the massif of Els Ports, the wildest mountains in southern Catalonia.
ALL THE SPACES IN THE NETWORK
Specialities of the area
Game meat.
Wild boar pork.
DO Terra Alta wines.
Mistela and stale wine.
Sausages and other pork products.
Almonds.
"Panadons" (traditional Easter savoury pies, usually filled with vegetables).
"Crestó" (traditional braised goat dish).