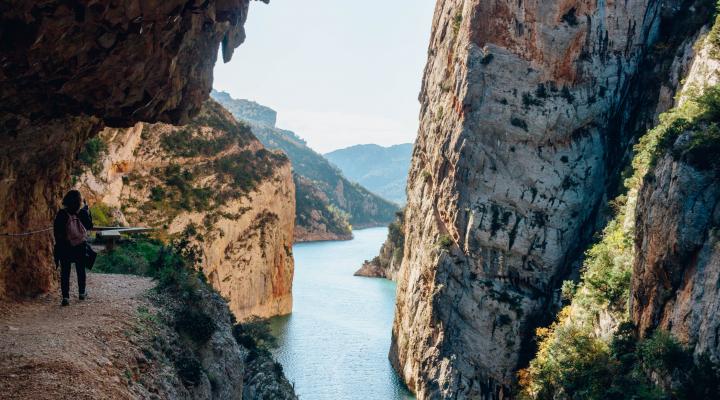 Mont-rebei gorge
When crossing the Montsec mountain range, the Noguera Ribagorçana river has created an immense cut of vertical walls, the Mont-rebei gorge, which opens to the south in an amphitheatre of impressive cliffs.
ALL THE SPACES IN THE NETWORK
Specialities of the area
Lamb (star dish).
Llonganissa sausage.
"Chiretas" (lamb guts stuffed with meat and rice).
Patés.
Varieties of sausages.
Game meat dishes.
Vegetables.
Pastries.
Chocolate.
Nougat.
Homemade liqueurs.