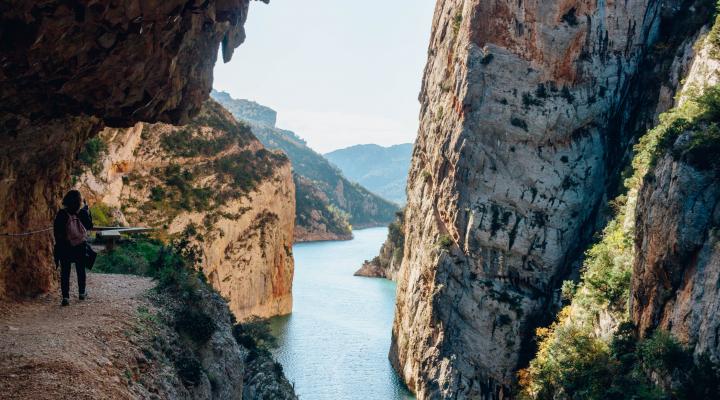 Mont-rebei gorge
When crossing the Montsec mountain range, the Noguera Ribagorçana river has created an immense cut of vertical walls, the Mont-rebei gorge, which opens to the south in an amphitheatre of impressive cliffs.
ALL THE SPACES IN THE NETWORK
The accesses to the Montrebei Canyon Road have been reopened, after the land reclamation works.
Only the affected section is closed. So:
The access from the Masieta  enables you to reach the gorge but not to access the walkway.
The access from Montfalcó enables you to reach the walkway but not to reach the gorge. 
Access from Corçà does not enable access to either the Seguer walkway or the Gorge. The road is cut off at the height of Mas Carlets.
Everything about the space