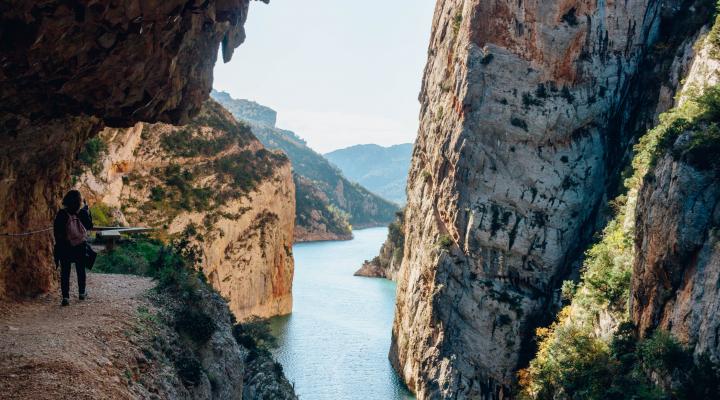 Mont-rebei gorge
When crossing the Montsec mountain range, the Noguera Ribagorçana river has created an immense cut of vertical walls, the Mont-rebei gorge, which opens to the south in an amphitheatre of impressive cliffs.
ALL THE SPACES IN THE NETWORK
The Gorge Path is closed
It is not posible to go to the Gorge Path due to a landslide. It will be closed until new notice.
Everything about the space