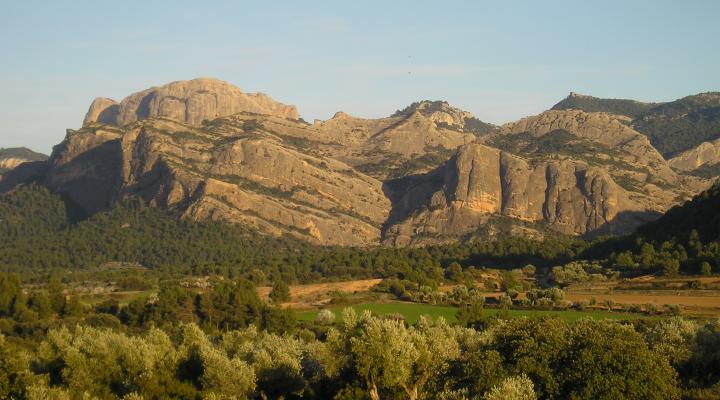 Port d'Arnes
Abrupt labyrinth of forest and rock around the wonderful gorge of the Straits of Arnes, one of the most beautiful places in the massif of Els Ports, the wildest mountains in southern Catalonia.
ALL THE SPACES IN THE NETWORK
The task of the Foundation
The natural space was acquired by the Foundation in order to preserve its natural and landscape values.
Work has been done to find out in depth about the natural values of the property and a management plan has been elaborated that includes all the aspects that must be developed in the short and medium term.
Adaptation and maintenance of the space for public use
Signposting of itineraries.
Recovery and conditioning of roads.
Biodiversity
Declaration of the Partial Wildlife Refuge.
Creation of favourable conditions for the Bonelli's Eagle. Conduct of studies on wildlife in the area.
Diagnosis of the status of the Ictic populations in the Straits of Arnes.
Habitat management
Forests:
Drafting of a technical plan for forest management and improvement.
LIFE projects
 Development of the LIFE Pinassa project.