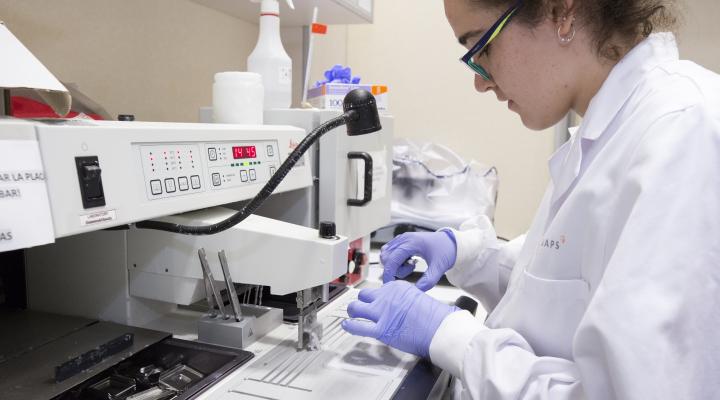 Youth for Medicine
A programme that encourages medical vocations, aimed at baccalaureate students through theory and practical sessions given by leading hospital centres across Catalonia.
Do you want to experience medicine closely?
Youth for Medicine brings you closer to discovering how a hospital works from care to research
What is Youth for Medicine?
It is a course aimed at 1st and 2nd year baccalaureate interested in degrees related to medicine. The main objective is for the students to know closely how to work in a hospital from assistance to research. They will be able to do a tasting of how different diseases are diagnosed and treated, and what research is being carried out to better understand them and find more effective treatments to combat them.
The program consists of 16 theoretical-practical sessions on different Saturdays, which take place between the months of February and May. Most sessions take place virtually. In these sessions, the different services and specialties that exist within a hospital are discussed. Among others they will treat heart diseases, liver diseases, diabetes, obesity, alcoholism, eye or skin diseases, neurosciences, immunology, or cancer.
Schedule
Schedule
21st December 2021 – 25th January 2021
Registration
Registration closes once the number of places for the 2021 edition has been completed.
21st December 2021 – 25th January 2021
Evaluations and payments
Communication to selected and non-selected students and confirmation of the student's place by payment
6th February 2021
Course starts
Starts of Youth for Medicine
14th – 31st May 2021
Second Payment
2nd payment of students who make the fractional payment
22nd May 2021
Course ending
Last session in La Pedrera - Casa Milà