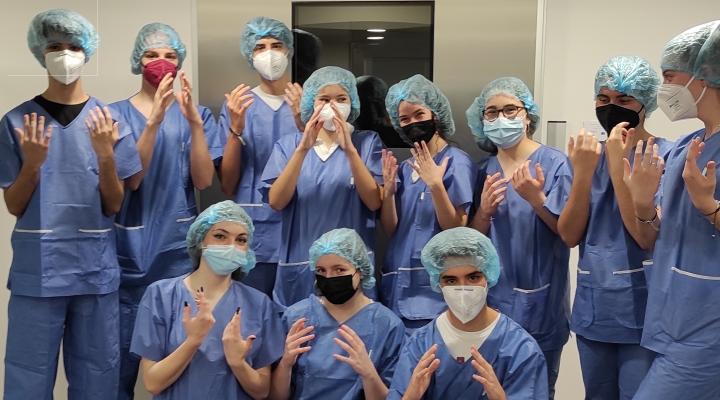 Youth for Medicine
SCIENCE ACADEMY
A program that encourages medical vocations, aimed at baccalaureate students through theory and practical sessions given by leading hospital centres. 
Do you want to experience medicine up close?
Youth for Medicine brings you closer to discovering how a hospital works from care to research
What is Youth for Medicine?
It is a course aimed at 1st and 2nd year baccalaureate interested in degrees related to medicine. The main objective is for the students to get to know up close how to work in a hospital from assistance to research. They will be able to get a taste of how different diseases are diagnosed and treated, and what research is being carried out to better understand them and find more effective treatments to combat them.
The program consists of theoretical/practical sessions on different Saturdays. In these sessions, the different services and specialties that exist within a hospital are discussed, based on the face-to-face visit to the main hospitals of the region.